Hi, I am Iliana Gelles.
I Specialize in Relationship Counseling
in Santa Barbara County
 I'd love to connect
Are your relationship issues becoming unmanageable?
You are at the point where your relationship struggles define how you feel about yourself. You're so worried about your relationship issues that it's now hard to focus on other aspects in your life and what you have accomplished. 
Maybe you're tired of having the same stupid arguments on repeat or you're frustrated because you know you love each other and yet your can't communicate. Neither of you are ready to give up on this relationship, but you're worried that unless something changes soon, this rift may become unrepairable. It all feels so awful.
You want to ignore what you're going through and focus on all the good things you have in your life. However, you find yourself experiencing:
  Loneliness / disconnection
  Feeling misunderstood or resentful
  Feeling ashamed about your struggles
The Truth About Relationships
The truth is that humans are wired for connection and feeling safe within our most intimate relationships is key to our emotional well-being.
You should also know that intimate relationships can trigger strong feelings that greatly impact our daily lives. This is especially true for those of us who have had less-than-perfect childhoods and/or difficult family dynamics growing up. Inconsistent and/or challenging relationships early in life, even if subtle, create attachment wounds that can lead to difficulties in our romantic relationships as adults.
Relationship Therapy In Santa Barbara can help
It may feel impossible now, but you can have healthy and fulfilling relationships. You can make sense of your worries about your relationship . You can be yourself, even in your intimate relationships. And I can help you get there.
Through our work together you will:
  Explore the root causes of your painful experiences.
  Create awareness of the patterns and beliefs that cause problems in your relationships.
  Learn to understand your emotions and self-regulate to improve communication.
  And finally, feel more connected and in control of how you show up in your relationships.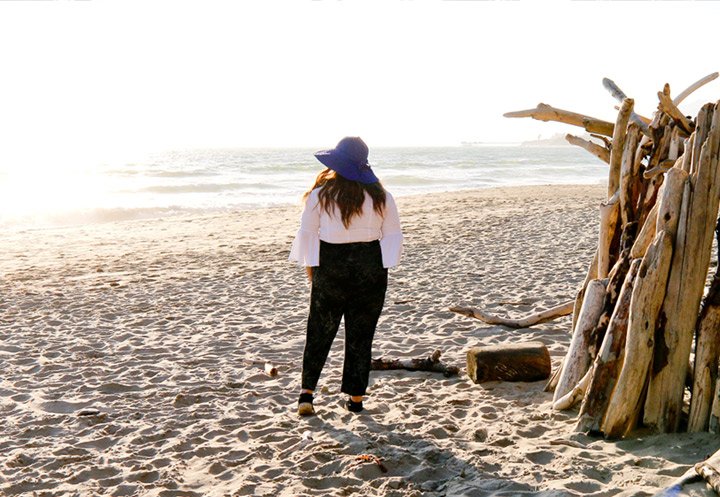 I'll help you through this process, tailoring each step to your unique needs and circumstances. My approach to Relationship Counseling in Santa Barbara comes from a place of collaboration and curiosity. Together, we will decide the pace of each session, how deep you want to go, and the goals you wish to achieve. I will make suggestions to help you deepen your process, but I will also respect your readiness to do so. It is important to me that you start to trust yourself more and this process can help you achieve that. 
This work is not about "learning communication skills," but rather about healing the root causes so as to achieve lasting results.
Based on the latest trauma and neuroscience research, my clinical training is on Somatic Therapy and Attachment EMDR (Eye Movement and Desensitization and Reprocessing). Research has proven these treatment methods to be highly effective with those struggling with relationship issues.
Learn more about Attachment EMDR and Somatic Therapy
I offer both in-person and online relationship therapy to provide you with both comfort and choice.
With two offices located in Santa Barbara and Solvang, CA, I serve many in-person clients in the surrounding areas. This includes Los Olivos, Santa Ynez, Hope Ranch, Mission Canyon, and Summerland.
It's time to feel more connected and in control of how you show up in your relationships.
Relationship counseling can help you get there.
Iliana Gelles, LMFT specializes in Anxiety, Trauma, and Relational Issues and helps women feel more connected healing their struggles from the inside out.
Schedule your free 20 min consultation
To learn more about your needs and get a sense if we are a good match to work together.
First three sessions
We will focus on collecting information about your life, discuss your goals, and expectations.
Make a plan
After the first three sessions, I'll make recommendations and together we'll decide where to start.
Consistent care
We will choose a consistent time to meet. I will continue to support you through the process making sure you are getting what you need.
Iliana Gelles, LMFT specializes in Relational Issues and helps women feel connected healing to struggles from the inside out. .