You're probably here because you feel stuck…
… in fighting loops with your partner…
… with anxiety and fear…
… or with the weight of different relationships on your shoulders.
When life doesn't turn out as you imagined…
It hits hard.
It's a heavy load to bear when the dreams you've had in your head for so long don't match up to your day-to-day reality.
It makes you feel out of control. The resulting anxiety, disappointment, distress, and loneliness have you doing and thinking things you're not proud of.
Therapy will help you turn it all around.
It takes courage to admit that you need help – and getting help is even harder when you don't know what to expect. Let me talk to you a bit about how it works…
I'll make you feel comfortable in my office.
As you wait in the waiting room, you'll hear my noise machine playing sounds of rain or the ocean (I find it more soothing than the normal white noise).
I'll then invite you to my treatment room. We'll do a short check-in, discussing any questions you might have about paperwork or logistics.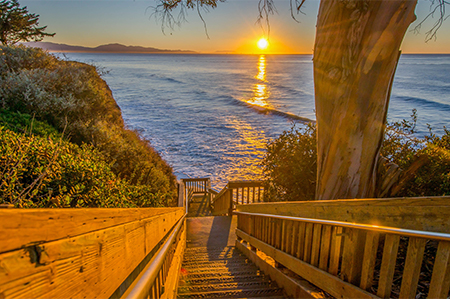 I'll ask you to invite me into your world.
I'll ask you questions to understand what's troubling you more deeply. I love listening to people tell their stories and learning how resilient they really are. I look forward to hearing more about your life and how you got here.
As your story unfolds, I pay close attention to patterns and beliefs that might be holding you back. I won't interpret what you say or tell you what to do. Rather, I'll summarize what you've said to ensure I've understood you correctly.
I'll collaborate with you…
Together, we'll decide the pace of each session, how deep you want to go, and the goals you wish to achieve. I will make suggestions to help you deepen your process, but I will also respect your readiness to do so.
I'll help you heal…
Focusing on one issue at a time, I'll help you notice your body as you describe the issue to create a mind-body connection. Once you're grounded and present, we'll explore your sensations, emotions, and thoughts… and make connections to understand how your past is showing up in the present.
We'll use Eye Movement Desensitization and Reprocessing (EMDR) and Internal Family Systems (IFS) to help you heal from the inside out. As you understand yourself better, your triggers will fall away, your anxiety will decrease, and you'll connect more with yourself and your loved ones.
And I'm not the kind of therapist who just stares at you and nods her head. I am all in with you, walking right beside you through this process. I am from Mexico and bring the warmth of my Latinx heritage into my therapy room.
Getting started is so easy!
It all starts with an initial phone consultation to see if we're a good fit to work together.
If we agree that we are, we'll schedule your first appointment.
I'll email you a link to my online platform to complete all the necessary paperwork. Don't worry; I'll keep it short and painless!
No more living life on auto-pilot…
But a little voice inside you tells you your life can be different.
You want to feel connected, shed the anxiety, and enjoy every moment. I know this is all possible… because I've done it myself.
I can't tell you it's easy – or that you'll feel great quickly… but I CAN tell you it's worth your time!
I can't wait to meet you and help you achieve your goals. Call me now for your free consultation: (805) 430-4277.
About Me
I love helping people heal!
I truly believe that individual healing has a domino effect that contributes to collective healing. That's why I've made this my life's work.
My mission is to help my clients be kinder to themselves – EVERY version of themselves.
One of my favorite parts of being a therapist is receiving texts or emails from my clients sharing a win or how they chose themselves in a situation. I absolutely love it!!
Some of my education and training…
I have a master's degree in clinical psychology.
I'm a Licensed Marriage and Family Therapist (LMFT) and have been practicing for over ten years.
I have advanced training and a certification in EMDR and am currently getting certified in IFS.
More about me…
I was born and raised in Guadalajara, Mexico. I immigrated to the United States as an adult after marrying my husband. That was over 20 years ago.
We have two beautiful children, ages 20 and 17. I am bilingual (Spanish/English) and bicultural. Being bicultural is one of the most important aspects of my identity. I love understanding and speaking two languages and living between two cultures.
When I am not in my office…
You'll find me spending time with family and friends, hiking, or reading.
I also love cooking healthy, delicious food. And, of course, I also love to eat it!
I firmly believe that diet, exercise, and good relationships are the foundation of our mental and physical well-being.