Hi! my name is Iliana Gelles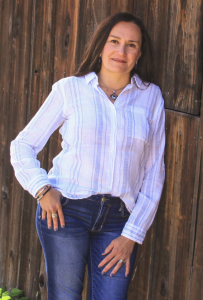 When your relationships turn out to be not what you imagined, it can hit you hard. You've had this dream in your head for so long but now the reality of your day-to-day life just doesn't match up. This can be true for romantic relationships as well as for those with family or friends. That place of disappointment, distress, or loneliness can bring out behaviors of which you're not proud.
These conflicts with your loved ones can create intense anxiety and may feel unresolvable, and you may feel a knot in your stomach and sick all over.
I believe that to create real change we need to address the root causes. I know this because I did it myself!  We are shaped by our earlier experiences in life, and these create patterns that affect our relationships with others. I have made this work my mission because I believe that when women are able to heal themselves, their relationships and lives change for the better.
Using an approach based on the latest neuroscience and trauma research, I tailor my interventions based on the unique needs of each client. This is not about teaching "communication" or "coping" skills, which you may have already tried. Rather, by going to the root causes of your issues, my approach heals from the inside out and provides a lasting impact on your relationships and life.
I know that searching for a therapist can be hard. Talking about something as intimate as our dreams and fears as they relate to our close relationships can make us feel extremely vulnerable. I have gone through that process, and I understand it. I will help you feel comfortable and "meet you where you are." I care deeply about my clients and the things that they are going through.
A little more about me....
I was born and raised in Guadalajara, Mexico. I immigrated to the United States as an adult after marrying my husband. That was over 20 years ago. We have two beautiful children, ages 19 and 16. I am bilingual (Spanish/English) and bicultural. Being bicultural is one of the most important aspects of my identity. I love being able to understand and speak two languages and live between two cultures.
When I am not in my office, you might find me spending time with my family and friends or hiking or reading. I also love cooking healthy, delicious food, and of course I also love to eat it! I am a firm believer that diet, exercise, and good relationships are the foundation of our mental and physical wellbeing.
Being a good fit is essential.
When you are ready, call 805-430-4277 for your free 20-minute consultation or complete the form below.